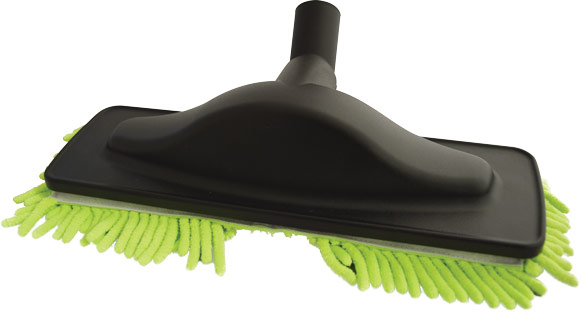 AIRSTREAM DUST MOPS
MICrOFIBre or cotton blend available.
The Dust Mop vacuum attachment works great at removing the fine dust that most vacuum attachments can't reach. Ideal for dark floors where dust can be very noticeable.  The Dust Mop Tool is an easy-to-use central vacuum attachment which not only cleans, but polishes without scratching.  
Remove the mop for easy laundering and re-use it over and over again.
Manufacturer's Suggested Retail Price:
$20.95